Azenby has helped many businesses improve their operations. We have advised on business efficiency programmes, conducted audit and due diligence on new lines of business and potential business investments, provided technical insight and expertise on mergers and acquisitions, played a key role in network sharing deals, helped clients launch MVNOs, provided expertise in support of global and local procurement initiatives but most of all we feel we have added real value to our clients businesses. Here are some examples of our work:
Reinvigorating a Network Sharing Deal in APAC Country: Azenby helped the CEO and CTO of a large MNO in an APAC country reinvigorate their network share deal and break down some of the technical and commercial barriers that were blocking progress.  We carried out detailed technical and commercial engagement with both parties, assessed the current status of the deal from a commercial and technical perspective and compared this to other agreements we have seen or directly experienced. We challenged some of the pre-conceived assumptions and barriers that were preventing realization of the full value potential of the deal. In particular, we found areas on the technical approach such as site configuration and design as well as an equipment vendor strategy that could be further optimized to deliver better value whilst also achieving the requirements of both parties. In conjunction with the relevant local experts we devised a site design, vendor strategy and technical implementation approach which significantly reduced the cost of implementing the network sharing deal.
OUTCOME: A clear way forward was agreed with recommendations on commercial/contractual approach, spectrum strategy, operational set up and specific technical solutions.
Network sharing projects in Europe and Africa: Azenby provided detailed technical support and brought operational expertise to a global consulting firm on three network sharing and acquisition projects; one in Africa and two in Europe. Azenby provided network architecture, design, engineering, modelling and operational advice and expertise to complement our partner's end-to-end business development activities. We worked closely with our client and the impacted MNOs teams and completed reviews of differing options of technical and business structures and provided scenarios to navigate solutions for the MNOs concerned.
OUTCOME: As a result of the Azenby work, clear proposals and options were developed for the network technical and operational aspects to enable key decisions to be made by the impacted MNOs.
Technical and commercial advice for a network sharing project in Africa: Azenby provided detailed technical and commercial advice to two MNOs considering a network sharing initiative.  Azenby provided network architecture, design, engineering, modelling and operational advice and expertise. We worked closely with the MNO teams and led them through the initial phases of the network sharing feasibility study. We developed a set of commercial guiding principles for the agreement, proposed a set of network sharing technical options and created a cost model to calculate the cost/benefit of pursuing each of the technical scenarios.
OUTCOME: Azenby developed and refined the technical and commercial options in conjunction with the MNOs and provided a full TCO comparison of the key Capex and Opex items impacted by the network sharing agreement. This enabled the MNOs to make a decision on proceeding to the next phase of the network sharing initiative.

 Mergers and Acquisitions
Advisory support to an affected MNO in a recent European M&A case: Azenby worked closely with the CFO (now CEO) and other members of the management team of a European MNO in dealing with the impact of a merger between two of their competitors over a six-month period. We investigated all the issues and potential remedies, recommended negotiation strategies and tactics as well as drafting the outline Memorandum of Understanding (MOU) for the deal.
OUTCOME: Azenby leveraged previous network sharing and merger clearance experiences to secure a robust network sharing deal with the merged entity as part of the merger clearance remedies. As a result of our work our client's objective was achieved
A major content and telephony provider with a household brand was looking to move into the mobile space in the UK market by way of an MVNO.  Azenby provided commercial and technical support throughout the journey, from the earliest phases of the initiative through to procurement & deployment. This included the national roaming airtime contract, roaming solutions, SIM supply, international SMS hub services. Azenby provided expertise on the ground embedded as part of our clients team working alongside them through every step until launch.
OUTCOME: Our client successfully launched their MVNO business and is now actively growing its' subscriber base with a view to becoming a major UK mobile provider.

 Cost Reduction & Cost Excellence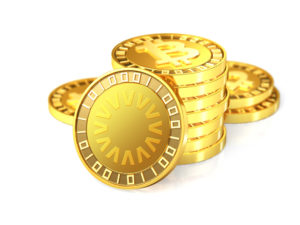 Telecoms Infrastructure provider and Service Provider: A leading European broadcast, communications infrastructure, and media services company with revenue in excess of €1bn.  The business had been facing several challenges including declining revenue and decreasing EBITDA margins. Several acquisitions had been made and these needed to be fully integrated to maximise efficiencies and synergies.  We were engaged by a partner firm and participated in a deep review of how the business was executing and implementing an existing cost reduction and efficiency initiative and then supplemented this with additional measures.
OUTCOME: A Joint plan was developed which, after board approval, was forecast to deliver €75M of cash flow (EBITDA and capex) improvement and €30M of these were front end loaded.  This was nearly twice the original Management team plan. Crucially, as this is very much part of the Azenby approach, the Management teams existing plan was risk-assessed in detail.
European National Critical Communication Network Operator and Service Provider: This was a privately owned mobile communications network operator focused on delivering communications to government customers as its primary revenue source. Some of the largest contracts were approaching expiry and cuts to government spending were putting severe downward pressure on pricing.  Azenby, working for a partner, was engaged to define concrete cuts to the business cost base without reducing KPIs and SLAs.   A fast, first pass, appraisal pinpointed reductions of between 20% to 25% in operating costs.
OUTCOME: Over 75% of targeted cost reductions to the operating cost base were implemented within 9 months. This included a 20% headcount reduction programme following a wide-ranging assessment of the organisation structure and operating processes. A large part of the improvements came through the re-negotiation of the largest third party engineering support, transmission, IT, and site rental contracts, whilst still maintaining the very demanding network KPIs and SLAs.
Audit of Network technology for a potential purchaser (Caribbean): A Caribbean operator was considering consolidation by purchasing another competing operator. An independent view was required of the target operator's technology, site infrastructure and potential for integrating it with the purchaser's network.  Azenby, working with a partner, was engaged for a full audit of the technology, physical assets and resources of the potential target. In addition we worked with the client operational business to ensure any recommendations took account of their existing capabilities and development potential.
OUTCOME: Based on Azenby recommendations the potential acquisition did not proceed. Whilst the technology deployed was modern and reusable the fit with the client business was poor with significant overlap/duplication hence the value to the client was relatively low.
Audit of MVNO core technology with a view to purchase: In this case we were working with a leading European broadcast, communications infrastructure and media services company with revenue in excess of €1bn.  The business had been considering setting up a "thick MVNO" business line and was presented with the opportunity of purchasing a previously deployed solution that was no longer required by the existing owner.  Working closely with the client, Azenby participated in a deep review of the available solution including the technology, how it was implemented and what would be needed to make it suitable for our clients use.
OUTCOME: Whilst the technology solution was both relatively modern and upgradable it was not a good fit with the client's business model and would have presented a high level of technical risk to modify to the client's specific requirements.
Review of network plans for an investor: This case was a potential merger of mobile operators in a European market that required external investment. A potential investor required an audit of the business plan.  Working with a large consultancy as technical and network specialist Azenby conducted an audit of the planned network merger from both a technical and cost perspective. Detailed cost and viability analysis was undertaken as well as benchmarking with other similar solutions.
OUTCOME: The technical and network plans were credible and achievable in the timescales planed.  The network cost savings planned were reasonable and the key problem areas had been effectively addressed. The client decided to go ahead with the investment.
Azenby provided key technical leads for two projects which required specialist input into RFQ's being issued to vendors for mobile Radio and Core network equipment and services for MNO group functions managing procurement across multiple countries. This included devising approaches to structuring the RFPs to ensure fair comparison of pricing and service offerings, scoring and analysing responses, conducting supplier clarifications and providing technical recommendations. We worked in conjunction with a tier 1 consultant and the central team of the MNO group functions as part of the RFP team on the ground.
OUTCOME: Both MNO group functions proceeded to new pricing and contracts which delivered significant cost reduction and supported their overall vendor strategy.
If you would like to discuss what we can do for your business please contact us