This month I was voted in as a Fellow of ETSI – The European Telecommunications Standards Institute. This means my picture joins the great and good on the walls of ETSI, and I'll have to pass it quickly when I'm there. Fortunately, the best resolution picture they had was of a much younger me, so I'm not sure how I'll fit in with the others.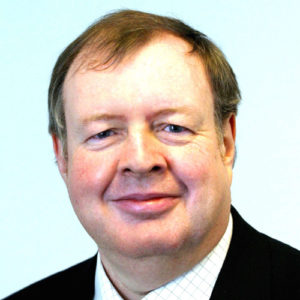 It did remind me of how old, sorry, experienced   I am: My security career started with the ECS Satellite and crypto: Unfortunately, my 1982 patent on Satellites has me as Charles "Bile" Brookson, which means that it does not often come up in normal searches (it's "Brice"). I then helped make various chips, both conventional ciphers and public key. My last appearance at Crypto in the USA was in 1984, where I showed our PKI equipment, and I still remember the comments that it would never work!
This turned into using Public Key for X.400, which then morphed into X.509. Yes, it never really worked …. We did a lot of security in those days, hardware fax encryption, high speed (2 Mbps), and PKI and Email. We also helped produce BS7799 which then became that large tome, the ISO 27000 series.
In the meantime, in 1986, I chaired the Algorithm Expert Group of CEPT to do all the GSM algorithms. This proved to be a lifetime career, as this Group turned into ETSI. So, I had a life in Standards, SMG10 and 3GPP. In ETSI I was there at the start, and decided security was quite fun: (yes, I'm like that!) I was part of ETSI TC SEC, LI, ran a tiny Security advisory body for the ETSI OCG for a few years, and then started ETSI TC CYBER. I felt obliged to chair Cyber for 4 years and became vice chairman for two more. Whilst doing all this, I also found time to chair the GSMA security group for 25 years.
I'd morphed employers from BT, one2one, and then became a Civil Servant before finally semi-retiring, and helping with old friends at Azenby, and I'm still doing security. I picked up an OBE on the way, which was nice (it allows me to have ceremonies in St Pauls Cathedral).
So, it's been quite fun. It was nice to be in at security from the start, and see it evolve into a huge worldwide business: And I'm still playing a small part. I'm pleased lots of people and companies made lots of money on stuff I was involved in, just sorry I missed out.
I still remember on getting promotion many years ago as a young lad, when my boss, on my return from an interview, said "Charles, that proves that you can fool all of the people all of the time".  I've tried to live up to that mantra.
I apologise for all the acronyms, they are not important, but you can Google them if you wish!!
Charles (Eur. Ing. Charles Brookson OBE CEng FIET FRSA)